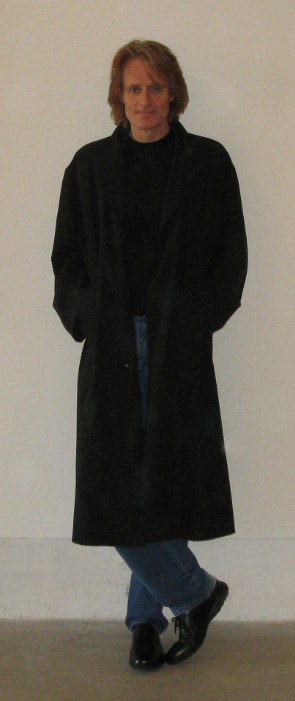 Bio
Duncan Regehr was born in Lethbridge, Alberta and raised in Victoria, Canada. As a child he was encouraged by his father, artist Peter Regehr to develop his talents. He later studied painting with Dutch Surrealist, Henry Poesiat. His studies also include literature, psychology and sociology.

Over the past 35 years, Duncan has evolved as a prolific multi-media artist of international prominence in the visual, literary and performing arts. Numerous art exhibitions in Canada, the USA, and Europe have attracted the attention of museums, critics and the public. His paintings, sculpture & written works are found in important collections worldwide including the Smithsonian Institute (USA), The Jilin Collection (China), The Kunsthallen (Copenhagen), Focus on the Masters Archives for the Getty Museum (USA) and the Syllavethy Collection of Scotland (UK).

Regehr's automonograph, The Dragon's Eye, received acclaim from art critics and literary reviewers as a book of visual & poetic excellence. In 1996 he won the American Vision Award of Distinction in the Arts, and was granted the RCA in the year 2000 by the Royal Canadian Academy of Art for his outstanding artistic achievements. In 2008 he received an Honorary Doctorate of Fine Arts from the University of Victoria.

A classically trained actor, he began performing Shakespeare at the age of fifteen and has acted in and directed national and international productions for stage, film, radio and television.